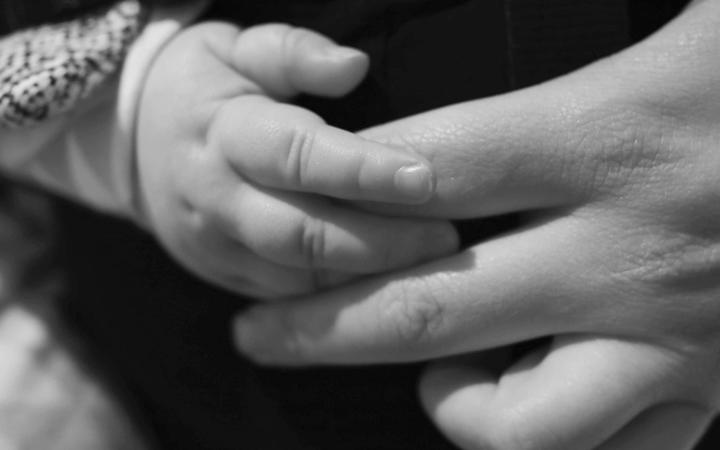 There was a high level of alcohol in Sapphire's system, more than six times the legal blood alcohol limit for driving. - Photo: RNZ / Rebekah Parsons-King
A Coroner has found a two-month-old baby likely died from drinking breast milk from her heavily intoxicated mother.
Sapphire Rose Williams died in January 2017 with a high level of alcohol in her system.
She was a twin, born premature at 33 weeks and as a result she suffered health issues.
At the time of her death, her mother Janice Tua, told police that the family were homeless and waiting for Housing New Zealand to assign them a house - because of this Sapphire Rose wasn't receiving proper healthcare.
At night, Ms Tua's five children, ranging from one-years-old to six-years-old, would sleep together in one bed while her two-month-old twins shared a cot.
After feeding Sapphire Rose in the night, Ms Tua found her unresponsive in the bed next to her.
She predominantly formula fed the baby, but on this occasion breast-fed her while she waited for formula to cool down.
Ms Tua said she had been drinking the night before Sapphire Rose died, and believed she would have consumed 18 cans of pre-mixed bourbon and cola.
She described herself as tipsy, but "wasn't falling over or anything," going on to explain she "felt hungover, but it wasn't a bad hangover".
The alcohol in Sapphire Rose's system, she accepts, most likely came from her own consumption.
A toxicologist's report found the baby's blood alcohol level was 308 milligrams per 100 millilitres of blood - a high reading that prompted a second test, but returned the same results.
It was more than six times the legal blood alcohol limit for driving.
The doctor who completed the post mortem, Dr Simon Stables, said the alcohol findings were difficult to explain as there was none found in the stomach, just around the heart and liver of the baby.
The coroner, Debra Bell, found Sapphire Rose's direct cause of death could not be ascertained but noted the very high level of alcohol in the baby's blood and a dangerous sleeping environment were significant contributing factors.