The mud pool has opened up at the back of a property on Meade Street, Rotorua. Image: Supplied/Rotorua Lakes Council.
A loud noise coming from the bank behind a house in the Bay of Plenty has led to the discovery of a newly formed mud pool.
The ground shaking alerted residents residing at a property on Meade St, Whakarewarewa, Rotorua, at around 1am on Tuesday.
A Rotorua Lakes Council spokesperson says a council geothermal inspector went to check and steam was observed venting under pressure from a hole in the lip of the bank with wet mud also being thrown out of the hole.
"There was some ground collapse later in the morning."
The spokesperson says the occupant of the property was advised to move out as a safety precaution.
"GNS were informed and have been on site to carry out their own investigation and monitoring."
Whakarewarewa is no stranger to geothermal activity says the council spokesperson and this event appears to be isolated to this specific area.
"An area around the site has been coned off and the situation will continue to be monitored."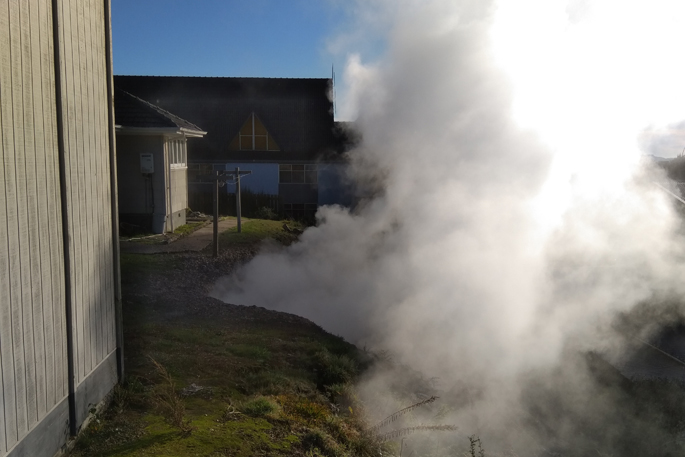 Reported By:-