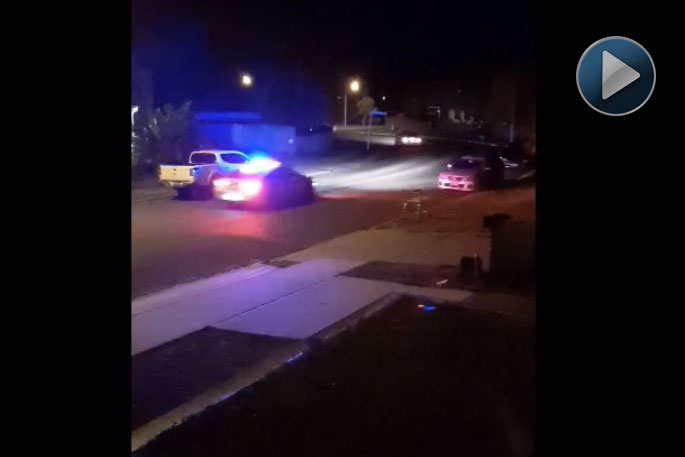 The early morning chase was captured on camera.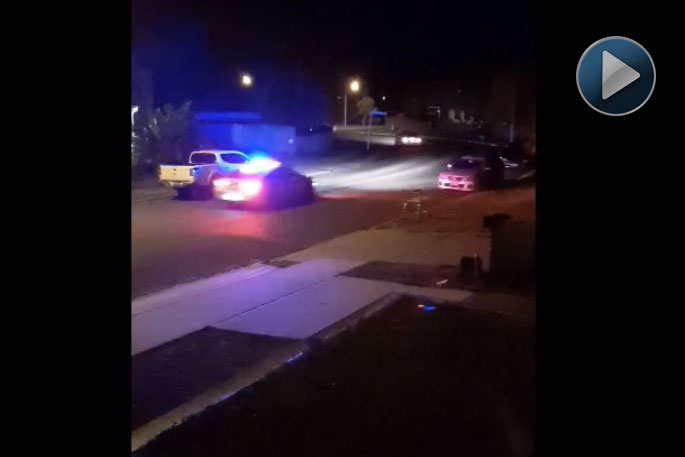 Click the image above to watch the video
Three people have been arrested following a police chase in Papamoa, near Tauranga.
Footage sent to SunLive this morning, shows police chasing a vehicle on Eversham Road at 12.12am.
A police spokesperson says the pursuit was initiated when police noticed a car being driven suspiciously on Gloucester Road at 12.10pm.
"The vehicle pulled over on Pyes Pa Road. Three people were arrested.
"One person was charged with driving dangerously and failing to stop."
Reported By:-