Emergency services at the scene. Photos: Cameron Avery.
Police are at the scene of a property in Papamoa, where a stabbing is reported to have taken place.
A SunLive photographer who was at the scene earlier this morning says police are at a property on a lane which extends off Harding Drive.
The area is understood as being a new subdivision in Papamoa east.
"The road has been blocked off and cordons are in place.
A police media spokesperson says emergency services are at the scene and police are working to establish what has happened.
"More information will be released when appropriate."
Residents in the area believe a stabbing has taken place however this is yet to be confirmed by police.
Todd Madden, who lives at a neighbouring property says he witnessed a young boy standing in the driveway of the property, covered in blood.
"As I was going to the car to take my six-year-old to swimming lessons we saw a young guy covered in blood with two children. He was yelling at me to call the cops.
"The two kids came back to our place until an ambulance turned up. They were extremely upset and were saying there dad was inside lying in a pool of blood and had been stabbed."
He says the area is now cordoned off and understands the incident is serious.
"Fire service are here now with ladders and rope going around the back of the property."
A rescue helicopter has also been in the area.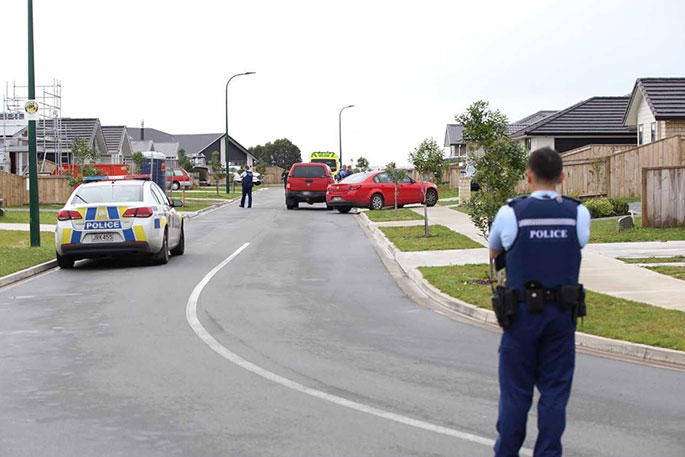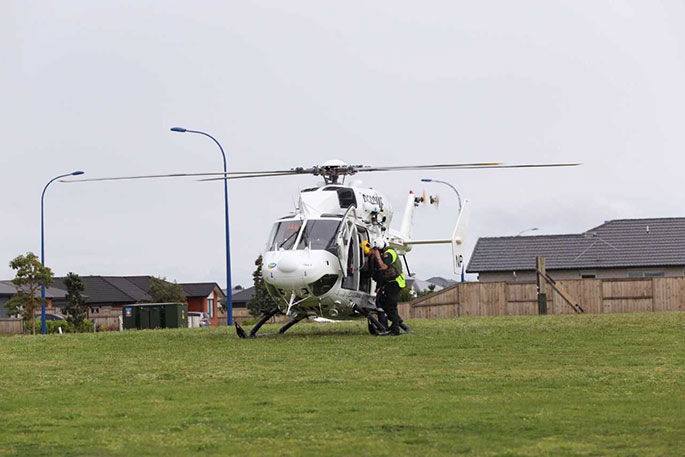 Reported By:-